We helped the primates.
Hundreds of primates (mostly macaques) are being held captive in the primate center of Niederhausbergen (North East of France).
Most of them will be used in various scientific experiments. We organised two protests on the 14th of may and the 16th of october where hundreds of animal protectors joined us. It was also the occasion to promote the use of alternatives to animal testing in biomedical research.
On the 25th of May our vice President Sylvia had a meeting with the President of the primate center to raise the ethical issue of animal experimentation, the general lack of support for replacement methods. We also mentionned our on-line petition signed by more than 100 000 persons.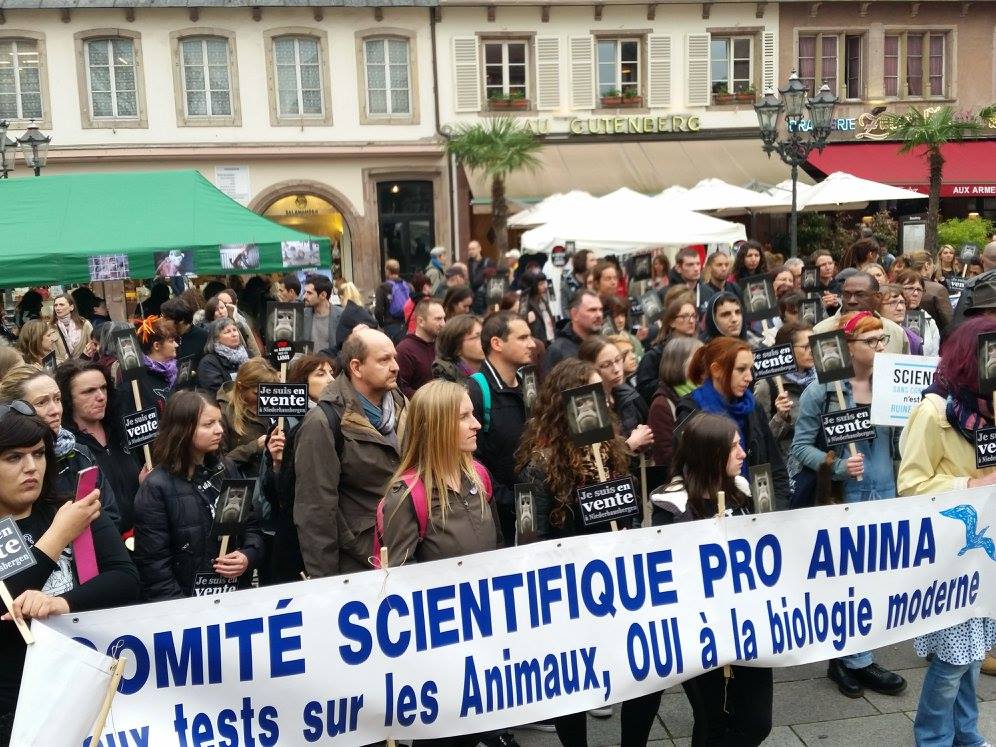 EthicScience Fund.
Our fund raising campaign has been successful since we managed to distribute 3 600 € to Dr Christophe Mas. This talented researcher and his team has been working on the elaboration of a 3 D cell cancer modelisation using ethically sourced human tissue.
Thus, the findings of such research will be of a great importance for a better understanding of cancer without impacting animals.
In total we distributed 33 000 € in 3 years for biomedical research which do not use animals.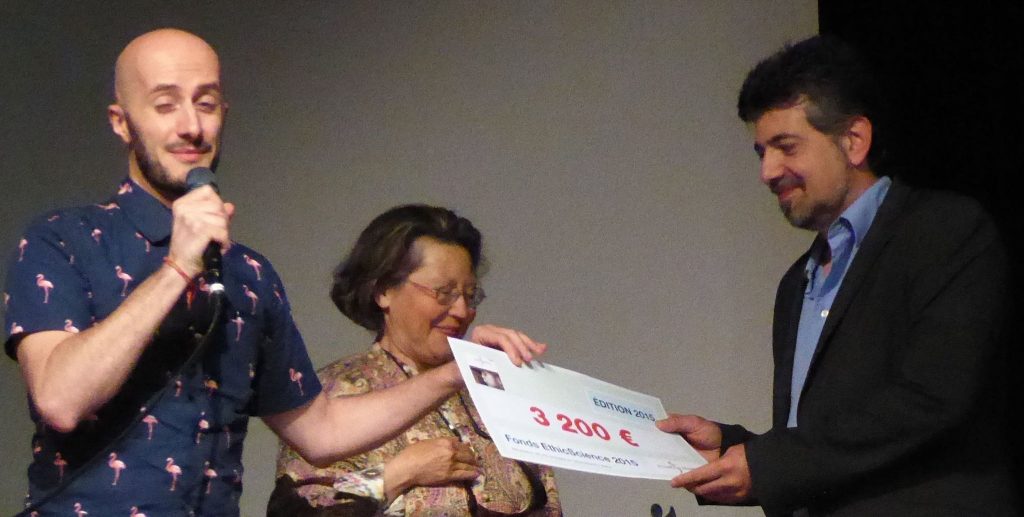 Valitox : an alternative to animal testing.
For the 9th years we have been working to promote our scentific alternative to experimentation on rodents in the field of Toxicology.
Valitox has been on the validation process for years but in 2016 the ECVAM (the official organisation for scientific validation) asked us for some aditional scientific evidence. Thus we had to set up another call for funds. Many of our faithfull supporters responded positively and we could gathered more than 35 000 € to help Dr Christophe Furger delivering the latest requested datas for the ECVAM.
We want to believe that this year, Valitox will obtain its official validation so it can be used by industrials and participate to the Reduction of the number of animals used in toxicology.

(our partners for VALITOX)
Animal Politique
Together with 26 NGOs we took part in the elaboration of a manifesto named #AnimalPolitique as 2017 is a very important electoral year in France.
The aim of this manifesto and its proposals is to give more weight to the animal cause in general, and more precisley, regarding our field, the replacement of animal experimentation by other scientific methods. Among key measures we asked for
The launching of a national plan for the development and the promotion of replacement methods.
The introduction of effective and dissuasive penal sanctions for laboratories when existing non animal methods exist but are not used.
Creation of bursaries and specific degrees dedicated to the création and the developemnt of non animal methods and the dissemination of knowledge regarding replacement methods.
Those important moments in 2016 are just a short selection of what we do to help Reduce and Replace animals in biomedical research. We continuously write to different stakeholders and government bodies. We hold stands in selected events such as the yearly open days of the European Parliament. We offer free documentation and work closely with journalist to provide them with scientific information regarding non animal methods.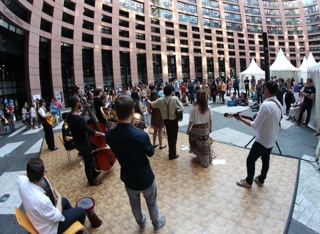 In 2017 don't forget to support us by sharing our information or making a donation.