The committee, presently chaired by Doctor Catherine Randriantseheno (Professor of dental surgery) gather people from the world of science, culture and medias.
Dr Luc Bodin Doctor in Medecine, researcher, author and lecturer
Pr Pierre Cornillot Founding dean and president of faculty, Professor in Medecine in medical biochemistry.
Pr Guy Dirheimer honorary dean of the faculty of Pharmacy, member of the academy of médecine
Pr Jean Paul Escande dermatovenerologist
Dr Christophe Furger Molecular biologist and toxicologist
Dr Martine Gardénal Doctor in medecine
Pr Bernard Herzog Biophysist
Pierre Jouventin Director of research for CNRS, Doctor ès science in ethology & ecology
Caroline Jung Doctor in Pharmacy
Robert Kempenich Président of European council of the doctors for the therapeutic plurality
Pascal Kintz Président of European association of judicial toxicology
Dr Sandrine Loublier (Vice president) Toxicologist
Pr Jean François Narbonne Doctor in cellular molecular biology and toxicology
Alison Piquet (Spokesperson) Expert in Herpetology and lecturer at the Muséum d'Histoire Naturelle de Paris
Bertrand Rihn Professor in molecular biology and biochemistry. Toxicologist
Monique Skoulios Ingenner in biology and Professor in chimistry technology
Hervé Staub Doctor in medecine, teacher in phyto aromatherapy in faculty of Medecine and Pharmacy
Christiane Stricker Doctor in biochimistry, specialised in molecular biology
Dr Jean Pierre Willem surgeon anthropologist

Many personalities have been supporting us throughout the years : Jean Marc Governatori, Anne de Jouffroy d'Abbans, François d'Harcourt, Nelson Monfort, Charles-Alain Raith, Dany Saval, Brigitte Bardot, Chrisitan Zuber (RIP) ...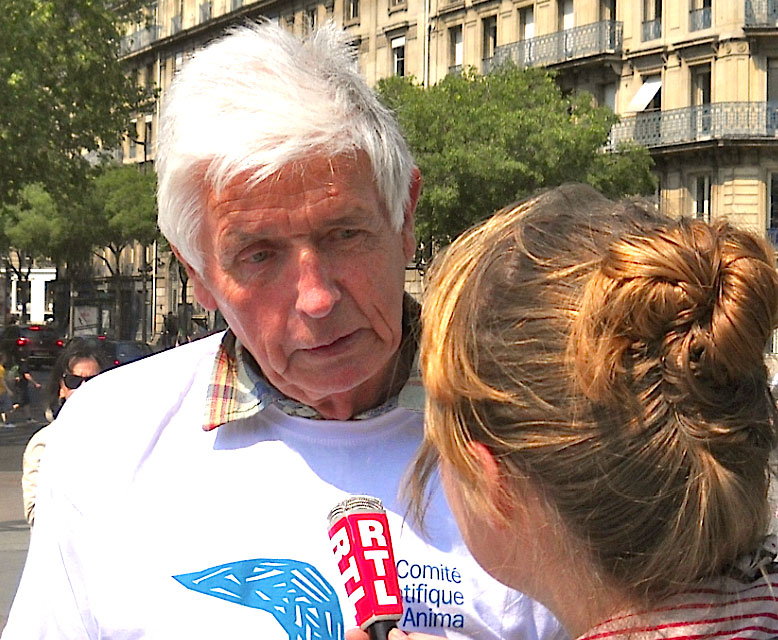 Professeur Béquain